Among our happy customers you can find the Israeli leading and professional marketing and distributors companies in the field of computers, electronics, home appliances and peripheral equipment. They trust us with their after sales service experience because we understand their business and deliver on our promises. Our ServPro team are proud to have received a number of service recognition awards which inspire us to get even more passionate about the service we deliver.

A leading company in Israel in setting marketing norms for the distribution of computer, data security and communication products and peripheral equipment of top brands, such as HP, Acer, and Dell, to resellers.

Specializes in the distribution and marketing of advanced computing solutions to an array of hundreds of marketers in the Israeli market. Visual distributes servers, storage, backup, communications equipment, laptops and computer components.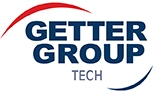 Specializes in exclusive representation of leading international suppliers and operates both in Israel and abroad. The Group is composed of subsidiaries specializing in marketing, distribution, service and support for products and solutions in the fields of toys, photography, printing products, medical equipment, entertainment electronics, communications, transmission infrastructure and equipment, power transmission and control.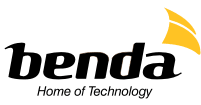 Official Israeli representative and distributor for the leading international brands, such as: Western-Digital, TP-link, SanDisk, XBOX, Logitech, Uniview and more ... BENDA distributes a variety and innovative, high-quality products from the fields of IT technology, media, the Gaming world, computer peripherals and security.

Leading Israeli company in sales, marketing, service and support of high tech products, with a strong design-In/Demand Creation activity.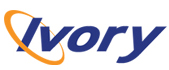 Leading and professional marketing chains in the field of computers, electronics, home appliances and peripheral equipment. The variety of products marketed by the company includes desktop and laptop computers, monitors and TV screens, cellular phones and smartphones, gaming consoles and games, software and computer peripheral equipment, home appliances.
An independent import and distribution entity selling to K.S.P retail chain and to local dealers. K.S.P retail chain is the leading retail chain in Israel that specializes in IT and computers with 46 outlet stores covering the whole country from north to south.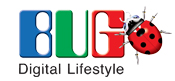 The largest retail chain in Israel of computers and IT products – renowned not only for its size, but also its unmatched market reputation.
From its headquarters in Ben Shemen – adjacent to Ben-Gurion International Airport, BUG MultiSystem Ltd. maintains a network of 76 branch stores in all major shopping malls and a host of other prime locations throughout the country.